We take a look at the most important WhatsApp tips that every user should know in this video. All tips work on Android and iOS. If you have already seen all of our WhatsApp videos or are already a WhatsApp professional, then there will probably be little new for you. Soon there will be a video with WhatsApp tricks that hardly anyone knows about. Subscribe to our channel and activate the notifications to get the best tips and news for your everyday internet and smartphone life.
In the data protection settings, you can, for example, switch off the fact that others can see when you were last online or whether or not you read a message, i.e. whether the blue ticks appear or not. What you cannot deactivate is the online display as soon as you open WhatsApp. If you now want to reply to a certain message without your chat partner being able to see that you are "online", then use the "reply feature" in the notification.
With Android, if several WhatsApp notifications are grouped, you can unfold the individual notifications and then reply to them using the arrow without going online.
With iOS, simply press and hold the message you want to reply to and then you can reply directly in the notification without opening WhatsApp and thus without appearing as "Online" in WhatsApp. Despite end-to-end encryption, WhatsApp can be hacked and attackers can, for example, read your WhatsApp messages via spy apps. An important security setting that many have not activated at all is two-factor authentication. You can find this in the settings under "Account" and "Verification in two steps".
If you activate this here, you can enter a PIN and an email address. This then serves as a second protective wall against attackers who want to gain access to your WhatsApp account.
In addition to the verification code that is sent to your telephone number, the PIN must also be entered. This is also very important if you should change your number and your old number is given to someone else. Without two-factor authentication, the new user of your old number could access your private WhatsApp chats.
Every now and then it happens that you want to quickly send a WhatsApp to someone that you haven't saved in your contacts. Instead of the hassle of adding a new contact for a perhaps one-time WhatsApp message, you can use the following tip. Enter "wa.me/" in the address entry in your Internet browser and then the telephone number to which you would like to send a WhatsApp. This window appears and when you tap the "Continue to chat" button , a WhatsApp chat with this number opens without the need to save this number in your contacts beforehand.
There are certainly some chats, probably a few group chats, where you don't want all the pictures and videos sent there to appear in your cell phone gallery. Go to the name in the corresponding chat above and then to "Media visibility" on Android . Select the "No" option here if you do not want the media sent there in your gallery. With iOS you have to click on the name in the corresponding chat and then on the point "Save in recordings". The status reports of your contacts are listed according to their topicality.
But you probably have a few people where the status posts don't interest you. In order to increase the user-friendliness and not to be disturbed by posts that are unimportant to you, you can hide the status of certain people. Simply press and hold the corresponding status message briefly and go to "Mute". Muted status posts will then be hidden down here and will not open when you look at the status messages from the unmuted people. A useful feature that should be used more often is the ability to mark certain messages in the chat with a star.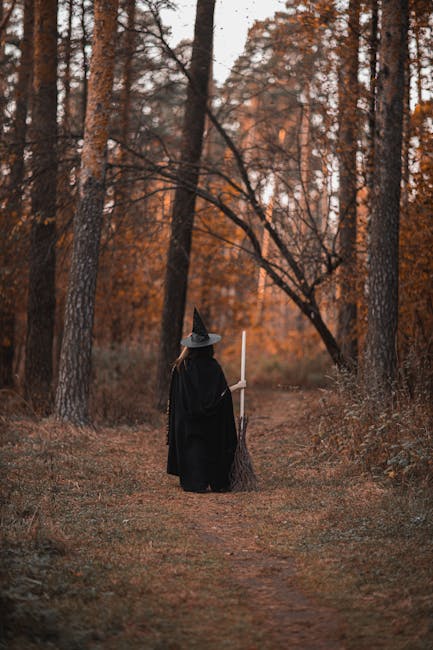 You should do this for important messages that you won't lose and that you want to find quickly. The messages marked with an asterisk can be called up quickly from every chat and by tapping you can jump to the corresponding point in the chat if you still need some context for the marked message.
If you use the feature, you can use the three dots under "More" and "Empty chat" to delete and clean out your chat history more easily without losing the important messages that you have marked with a star. There are situations where it is not appropriate to listen to voice messages. With this tip you can convert WhatsApp voice messages into text on both Android and iOS and then read them instead of listening to them.
On Android, install the free "Transcriber for WhatsApp" app. If you have now received a voice message that you would rather read instead of listen to, then mark it by pressing and holding and go to "Share" at the top. Then select "Transcribe" and the text of the voice message will appear in a popup. Install the free "Voicepop" app on iOS. Here, too, hold the corresponding voice message briefly and go to "Forward".
Then tap on the share icon in the lower right corner and go to "More" in the app selection, where you can then select the Voicepop app .
Then a popup appears with the text of the voice message. With the recently introduced apps for Android and iOS, you can not only convert voice messages into text, but you can also listen to voice messages faster, which saves you a lot of time, especially with longer voice messages. Mark the corresponding voice message again, go to "Share" and this time to the other icon from the Transcriber app. So you can listen to the voice message without the blue tick appearing and here you also have the option to increase the listening speed.
With iOS as well: forward the voice message, then select the Voicepop app via the share icon and go to "Open in Voicepop" in the popup below. Here on the right you can set double playback speed and then tap on Play to listen to the voice message faster and to avoid the blue tick next to the voice message. Nobody likes unnecessary messages in groups . These are e.g.
messages that are actually only relevant for 2 people and could also be exchanged in a single chat .
You can reply privately to certain messages in group chats by briefly tapping the message, then clicking on the three dots in the top right corner and clicking on "Reply privately". The individual chat opens with the sender of the message and the message from the group appears as a quote. The recipient of your reply knows immediately what it is about, even if the reply arrives in a different chat than the original message was. WhatsApp DarkMode not only looks better for many, it also saves an amazing amount of battery, as we have shown in the video linked above.
You can activate DarkMode in the settings, under "Chats" and "Design".
Here you can either make a selection manually or if your operating system has a system-wide DarkMode, e.g. automatically changing depending on the time, then WhatsApp can also change the design accordingly. Here in the Endcard we link you to two more videos with useful tips that might interest you next.